On 8th August 2016 by
Lucy Newton
With
1
Comments -
Uncategorised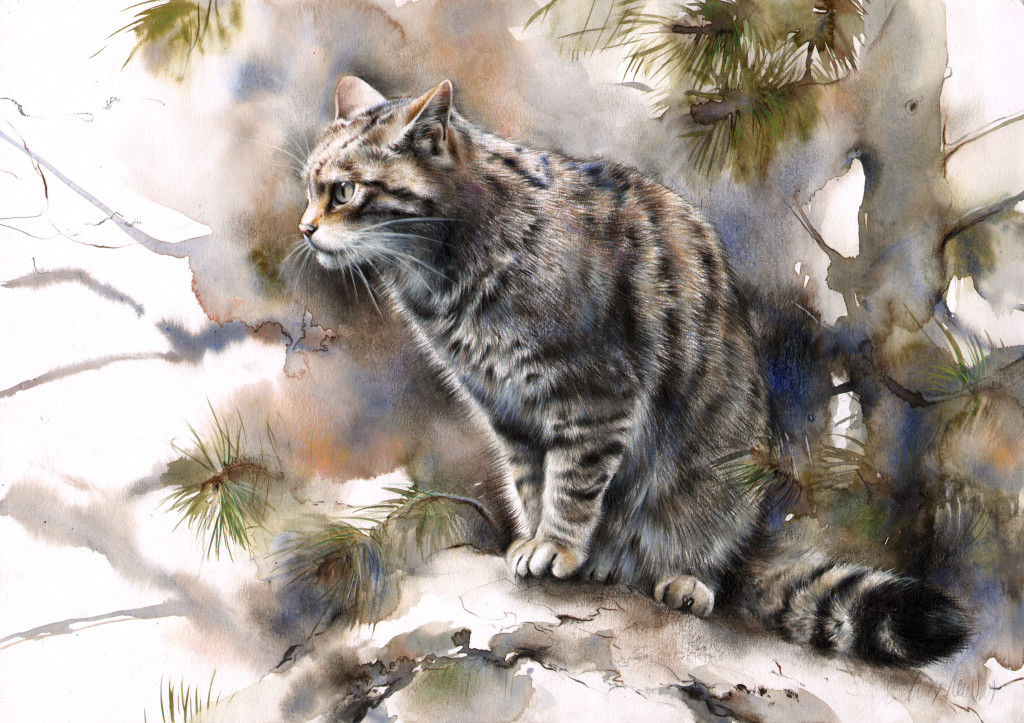 Both Edinburgh Zoo and the Highland Wildlife Park are home to some of the most beautiful cats from around the globe. There's a whole range of stunning species including the powerful Amur Tiger, the incredibly rare Snow Leopard and the intriguing Margay, but in some ways still the most captivating of all of RZSS's feline residents for me, is the Scottish Wildcat.
I am passionate about the conservation of all our native wildlife and the society is really taking a leading role at the moment in efforts to help this very endangered species. Their wildcat breeding programme has gone from strength to strength over the past few years with many litters of kittens being born and successfully raised, but the recent development of a huge off-show breeding enclosure at the park is taking the programme to another level. The idea is that the kittens born into this area of natural Cairngorm landscape will never become accustomed to human contact and will therefor eventually be suitable for release into the wild. This is a simplified explanation of the programme of course, as with any undertaking on this scale it is complex and requires expertise from many wide ranging fields, but it is a massively positive step.
These elusive cats represent so perfectly the wild beauty of our Scottish highlands. The subtle yet striking patterns of their fur reflecting all the varied colours of their forest home. To me they really are the treasure of the highlands.